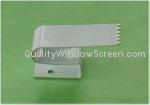 EZ Brick Grip
Measuring and Installing Solar Screens

So Simple Anyone Can Do It

Easy To Measure

- Exact Sizing Not as Critical as Other Methods
No Drilling or Screws Required - EZ Brick Grips hold to the Side of Bricks
Easy to Install and Remove -

No Tools Required

EZ Brick Grips Do Not Come Permanently Attached to the Solar Screen Frame
They Can Positioned as Desired During Installation for Best Fit
How To Measure Solar Screen "Width" for EZ Brick Grips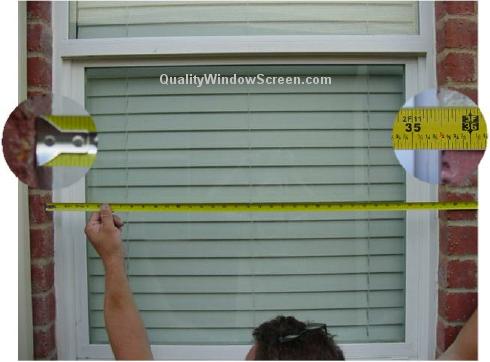 In the above example, measuring between the Brick Opening is About 35 1/2 Inches.
Subtract 'About One Inch' and order the Solar Screen Width About 34 1/2 inches.
It's That EASY! That's why we call it the EZ Grips!
How To Install Solar Screens with EZ Brick Grips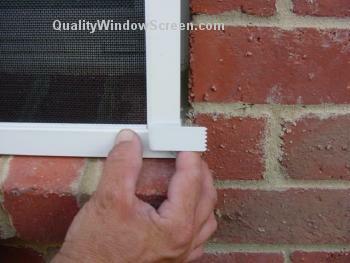 1. Slide EZ Brick Grips into place at corners or crossbar or as needed.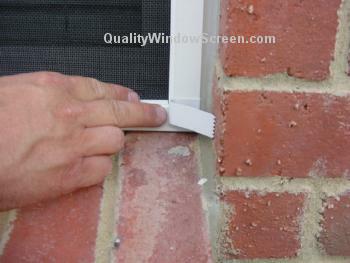 2. Push Solar Screen into place against window.
It's That EASY! That's why we call it the EZ Brick Grips!
Examples of EZ Grips Installations: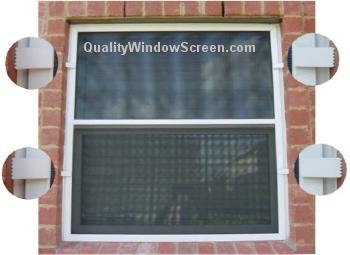 Smaller Solar Screen With 4 EZ Grips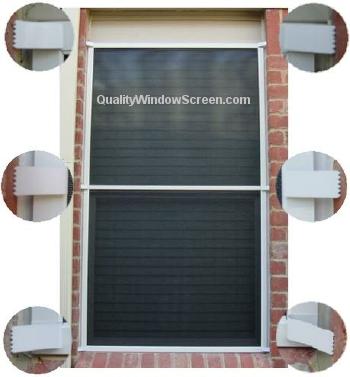 Larger Solar Screen With 6 EZ Grips

Quality Screen Co. Offers These "How To" Guides to Provide Some Guidance and Tips on Various Activities Related to Measuring, Ordering or Installing Window Screens, Attaching Solar Screens, Roll-Away Retractable Window & Attaching Door Screens, Porch & Patio Screening Systems and Other Do-It-Yourself Screening Projects. Remember That We Cannot See Your Windows or Doors and That You Are Responsible For Determining Your Own Installation Specific Needs. If the How To Guides Do Not Seem to Describe Your Project or You Do Not Understand Our How To Guide, Feel Free to Contact us.