Series 4000 Retractable Window Screen Basic Requirements:
Genius Retractable Screens are designed to mount "inside" the window opening.
Determine if Housing is Standard or Reverse Mount Option.
Minimum of 1 13/16" recess on the header is required to attach the screen housing.
See the Detail Drawings below for required dimensions.
Measuring Width and Height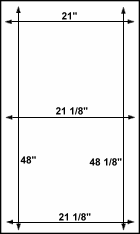 Window frames may not be exactly square, so multiple measurements are taken to determine the shortest point on the width and height of the window opening. When measuring the inside dimensions of the frame in which the Genius screen will fit, be sure to measure the width of each frame at the top, middle and bottom. For each height measurement measure at the left and right side of each frame opening - see diagram A to the left. Measure to the nearest 1/16". When ordering always use the smallest of each dimension.
EXAMPLE: In this diagram the measurements you should record would be 21" x 48"...... as 21" is the smallest width and 48" is the smallest height.
NOTE: A 1/16" deduction in width and height are taken at the factory for a proper fit.
Therefore, your Genius Screen would be made 20 15/16" x 47 15/16".
'Standard' Housing Mount Option - Roll-Away Series 4000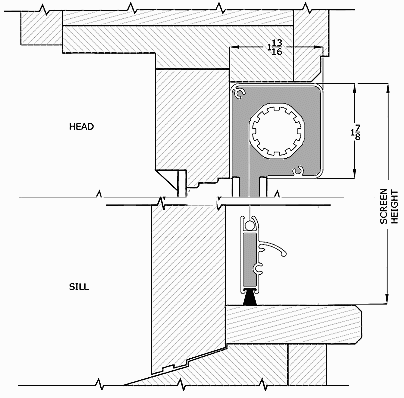 With the Standard Housing Option, the screen and side tracks are closer to the window.
'Reverse' Housing Mount Option - Roll-Away Series 4000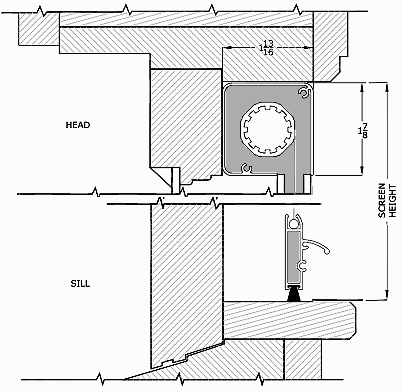 With the Reverse Housing Option, the screen and side tracks are farther away from the window.
'Reverse' and Standard Mounts Cascade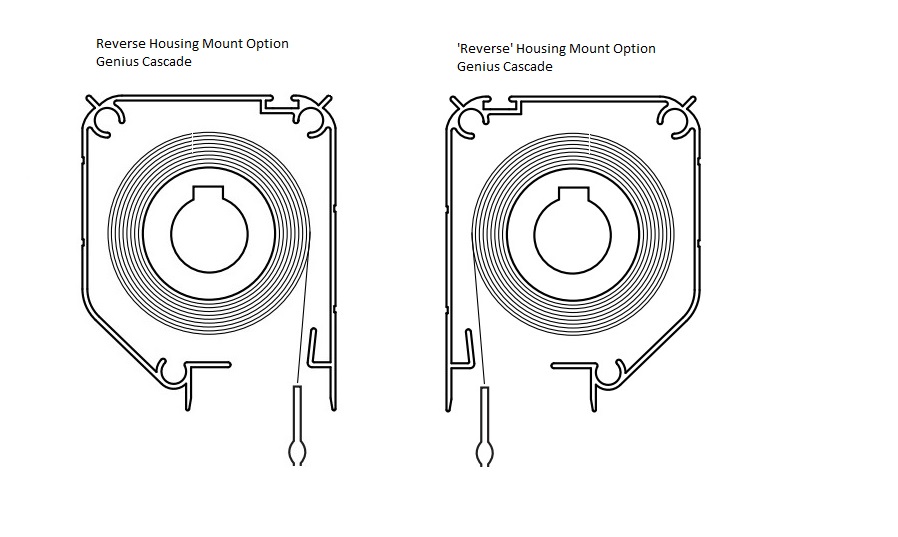 We Offer These "How To" Guides to Provide Some Guidance and Tips on Various Activities Related to Measuring, Ordering or Installing Window Screens, Solar Screens, Genius Retractable Window & Door Screens, Porch & Patio Screening Systems and Other Do-It-Yourself Screening Projects. Remember That We Cannot See Your Windows or Doors and That You Are Responsible For Determining Your Own Specific Needs. If the How To Guides Do Not Seem to Describe Your Project or You Do Not Understand Them, Feel Free to Contact us.